Weekly wrap-up for July 26, 2014: Farewell to Ferro; hello to Hamburg Süd + CCNI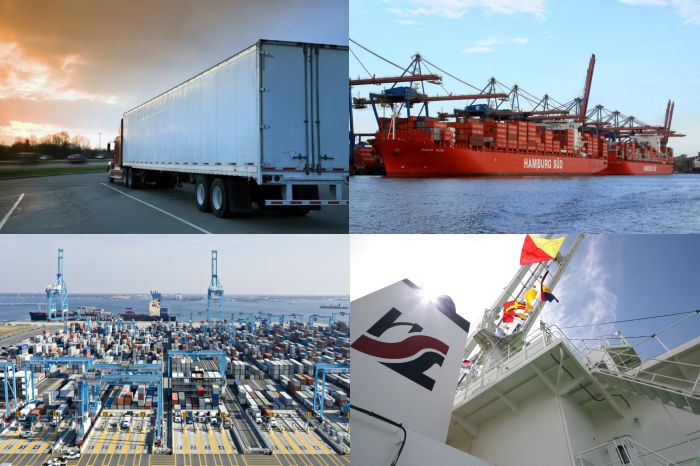 The International Longshore and Warehouse Union and the Pacific Maritime Association met for three days this past week without concluding negotiations; at the weekend, the parties announced a week-long recess in the talks. German carrier Hamburg Süd announced plans to acquire the container operations of Chile's CCNI, in a move resembling the deal between larger competitor Hapag-Lloyd and Chile's CSAV, and Crowley is reported to be in talks to acquire Horizon Lines' Puerto Rico assets. Earnings reports by U.S. truckload carriers are pointing to a stronger freight recovery in the United States, though rail service continues to be held back. And on Friday, Anne S. Ferro announced her departure from the Federal Motor Carrier Safety Administration after five years leading the agency.
Most-read stories of the week
Three largest US ports seek ways to resolve chassis crisis
Scheduled events could push ILWU talks into August
2M just the first step? Drewry predicts more alliances
APM Terminals facility in Virginia to be sold
Crowley reportedly in talks to acquire Horizon's Puerto Rico assets
Harbor truckers seek fix to broken drayage model
What's still holding back rail service?
Stifel: Forwarding growth reined in by overcapacity
Stifel: Matson potential buyer of Horizon's Alaska service
Drayage sector warns of strike at Port Metro Vancouver
Editor's pick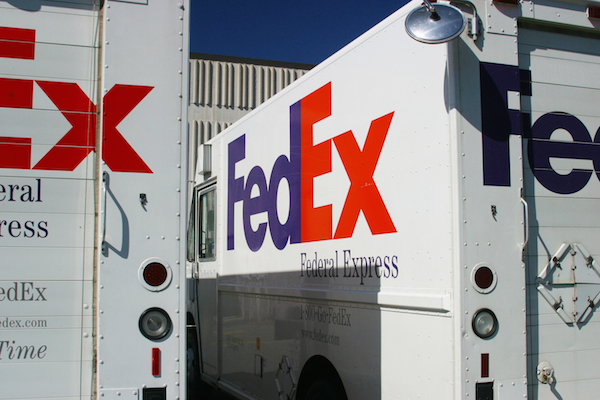 An analyst is warning that the U.S. government's prosecution of FedEx on drug trafficking charges for its handling of shipments from illegal pharmacies could push up costs for all shippers it the outcome forces carriers to stringently examine or refuse packages on the grounds they may contain illegal goods . Read more.
Resource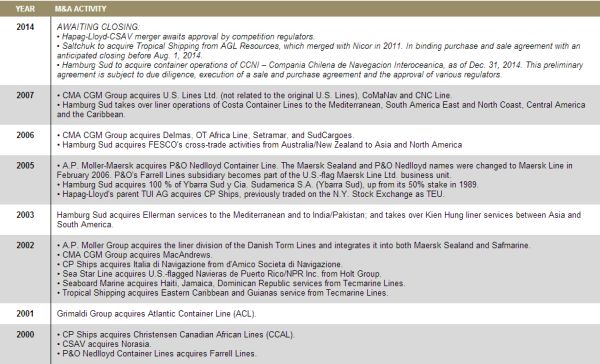 JOC research editor Marsha Salisbury provides comprehensive, up-to-date coverage of mergers and acquisitions in the container shipping industry, beginning in 1977 and continuing through the latest pending deals:
From the archives
20 years ago in JOC: Thomas B. Crowley Jr. was elected to serve as chairman and CEO of Crowley Maritime Corp. following the death of his father, who had held those positions, on July 7. The grandson of Crowley's founder continues to fulfil those roles today. Complete Crowley coverage.
 10 years ago in JOC: Motor carrier Swift Transportation named executives to new positions heading up its intermodal efforts. Complete coverage of Swift Transportation.
5 years ago in JOC: Union Pacific's profit dropped 12 percent as the railroad traffic plunged 22 percent because of declines in auto manufacturing and housing industry-related shipments in the midst of the recession. Complete Union Pacific coverage.
1 year ago in JOC: Panama detained a North Korea-flag ship coming from Cuba as it approached the Panama Canal with undeclared weapons.
What's ahead?
Though there is a pause in the ILWU-PMA negotiations, we will continue our coverage with a look at the very different situation this year as compared with conditions that prevailed in 2008.
Other stories in the works:
An analysis of the feasibility of a Nicaragua canal
Intermodal growth at Union Pacific
FedEx Freight and trends in the less-than-truckload segment
The pending U.S. Senate vote to "patch" the Highway Trust Fund
More on Hamburg Süd's planned acquisition of CCNI's container operations
User login