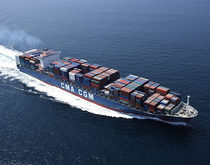 US maritime regulators gave the green light to the Ocean Alliance to take sail on US trades in April.

Taiwan's Evergreen Group has announced management changes as a succession fight continues among the four sons of company founder and chairman Chang Yung-fa, who died Jan. 20.
Evergreen is dropping Los Angeles and Oakland port calls from a westbound U.S. East Coast to North Asia service due to berthing delays tied to the congestion at U.S. West Coast ports, the carrier said Friday.