Evergreen America Corp.
Evergreen America Corp.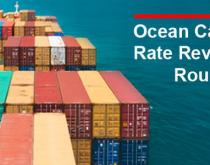 Multiple container lines have planned general rate increases in numerous trade lanes in September and October...
Thomas Chen, the chairman of Evergreen Shipping Agency (America) Corp. (EGA) is being transferred to a new role in Taiwan. His successor is Jack Yen, who has been serving as EGA vice chairman.