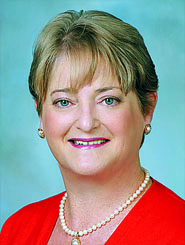 The liner shipping business continues to face financial challenges, with most carriers generating returns that would be unacceptable in most industries. Yet, the industry continues to do what society needs it to do — namely, to invest in a global transportation network to move the world's commerce as efficiently as possible.  
Government regulations, particularly on the environmental front, will place further pressure on industry finances and will increase carriers' drive to improve fuel efficiency, since fuel represents carriers' largest operating expense and the cost of fuel continues to rise.  Low-sulfur fuel requirements in emission control areas, ballast water treatment requirements, and California's "cold ironing regulations," are on the near-term list of environmental compliance issues the industry will be addressing. On a longer-term basis, the International Maritime Organization has called for the virtual elimination of heavy fuel usage as a marine fuel in 2020, which will be the most expensive environmental regulation the industry has ever faced; it could cost the industry an extra $75 billion to $100 billion per year.
Discussions continue at the IMO and in the European Union about establishing even more carbon reduction regulations for shipping. Existing regulations already provide a huge incentive for carriers to be as fuel efficient as they can, so a sober assessment of what more needs to be done with respect to fuel efficiency incentives would be in order in 2014.
One area that definitely could benefit from a reduction in government regulatory burden would be a relaxation of the current rigid filing requirements of service contract amendments at the Federal Maritime Commission. The FMC is reviewing this issue and hopefully will provide some relief to carriers and shippers in 2014.
Anne Marie Kappel is Vice President of the World Shipping Council