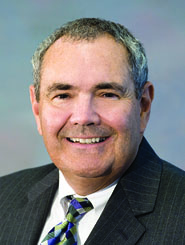 2013 was exceptional for inland waterways, as the House and Senate passed long-awaited water resources authorization bills. The Water Resources Reform Development Act (WRRDA) passed the House in October, and the Water Resources Development Act (WRDA) passed the Senate in May. At press time, House-Senate conferees were working to reach agreement on the bills and clearing the way for any contentious issues that may arise. It was hoped that a final bill could be sent to the president before the end of 2013. WR(R)DA will help reform the Corps of Engineers' project delivery and increase funding for 1920- and 1930-era locks and dams, among other areas. 
Inland waterways infrastructure requires recapitalization. Lock and dam investment is paramount to U.S. competitiveness in world markets, to our economy, exports, environment, highway traffic congestion relief, and creating and retaining American jobs.     
In 2014, the Waterways Council will urge appropriators to efficiently fund the corps' mission to address inland navigation system needs. National waterways' beneficiaries range from recreational boaters and fishermen, to those who receive hydropower, municipal water supply, national security benefits, and flood control. Our government has a role in preserving and modernizing this vital transportation system for the future. It benefits farmers, shippers, manufacturers, steel producers, agribusinesses, towboat operators and just about every American in untold ways.
When speaking at the Port of New Orleans in November, President Obama said, "… Corn and wheat — that's coming down from my home state of Illinois down the river, ending up here and then going all around the world. And it's part of the reason we've been able to increase exports so rapidly; we have some of the best natural resources and waterways and facilities in the world."   
This recognition of the waterways' importance to exports is crucial. It's time to move forward, America, and keep rolling down the river into the future.
Michael J. Toohey is President and CEO of the Waterways Council