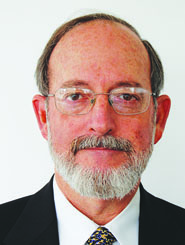 This year, expect increasing awareness of the threat to maritime and supply chain security posed by cyberattacks on vessels, facilities and critical transportation infrastructure.
Recent events highlight the consequences of successful cyberattacks and the need to defend against them. For example, it was recently discovered that IT systems in the Port of Antwerp had been breached by hackers over a two-year period, with the objective of accessing information on containers into which illicit drugs had been inserted. This crime enabled smugglers, who had concealed cocaine and heroin in legitimate loads, to locate the contraband-containing boxes and arrange for their release to truckers working with the traffickers.
In another case, a crude oil tanker off Malaysia hacked into its own AIS system to take on the identity of another ship in an apparent attempt to conceal illegal cargo lightering operations.
A third example involves a demonstration by University of Texas researchers of how readily the GPS signals on which oceangoing ships rely for navigation can be manipulated. Using a portable device, investigators "spoofed" the GPS input to the navigation system of a large motor yacht in the Mediterranean, causing the vessel to alter course without the crew's knowledge.
It takes little imagination to envision the range of damaging or even catastrophic consequences that could result from the infiltration of terminal control systems; the hacking of shipboard AIS devices; the spoofing and jamming of vessel, vehicle, and aircraft GPS signals; and similar activities. None of these are abstract or theoretical possibilities, and we can be sure that the criminal element and our terrorist adversaries are working hard to exploit them.
Concerted efforts by the maritime/transportation industry and relevant government agencies to understand the nature and implications of such cyber threats and to develop effective deterrents and mitigations against them would be fully justified.
Capt. Jon S. Helmick is Director, Maritime Logistics & Security Program at the U.S. Merchant Marine Academy