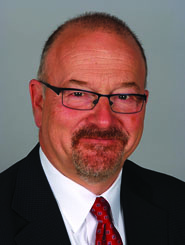 One of the significant challenges facing the NVOCC industry in 2014 will be the continued evolution by our VOCC partners away from annual contracts to what are rapidly becoming monthly spot rate agreements. While importers continue to request annual pricing agreements, carriers have learned that mixing volumes of lower paying BCO freight with spot NVO freight provides improved financial results.  By constantly announcing monthly general rate increases in combination with 10-day rate discounts carriers are attempting to manage the supply and demand of cargo. While in some cases this may alienate their NVO partners, the NVO has little choice but to accept this new pricing dynamic. Economic forecasts for 2014 remain positive, and if there is a slight increase in the demand curve in favor of the VOCC, this concept could provide each carrier with significant income gains, while challenging the NVO's ability to maintain stable pricing for its customer base.
Another trend gaining traction is the use of social media and information portals to provide pricing to the overall market. With the recent IPO of Twitter now behind us, we may start to see increased use by both VOCCs and NVOs to announce monthly, weekly or even daily pricing to interested exporters and importers. Through the utilization of data mining and social media, transportation providers may be able to target their messages to specific end-users, thus improving their overall marketing effort. 
Finally, NVOCCs as an overall industry need to find common ground and contribute to the ongoing dialogue on a number of regulatory, economic and political issues to insure our long-term interests are protected. Watching the game from the sideline and allowing our industry to be marginalized will not be good for our industry and our collective bottom lines.
Alan Baer is President of TTS Worldwide