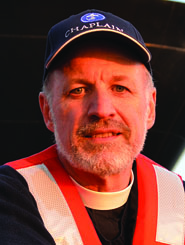 Our former trustee, Rear Adm. Alfred Thayer Mahan, the great 19th-century naval theorist, advocated the importance of keeping sea lanes open for commerce. In his day, maintaining and securing commercial sea lanes was the most important factor in a nation's prosperity and the greatest maritime security threat came from other nations' navies. 
In today's global economy, every nation depends on merchant shipping.  Because of this, maritime security — maintaining maritime commerce — is a high priority for every nation and the maritime industry.  Although much attention has been given to the threats of piracy and terrorism on shipping, they are only factors in today's greatest threat to maritime security: getting enough skilled men and women needed to operate the vessels required to sustain global commerce. In other words, all nations and the industry have a pressing interest in making seagoing careers more satisfying options for talented people.
In 2014, the top maritime priority will be recruiting and retention. When recruiting and retention are rightly viewed as maritime security issues, seafarers' welfare organizations, such as the Seamen's Church Institute, take on greater prominence and will require greater support. All maritime nations, including the United States, should ratify and effectively implement the Maritime Labour Convention, 2006. Although piracy off the coast of Somalia appears to be under control, West African piracy continues unabated. Piracy's effects on the more than 5,000 seafarers who have been held hostage by Somali pirates since 2006, and the many more who have been attacked worldwide, must be addressed. Seafarers' quality of life can be greatly improved by providing them shipboard access to the Internet and by reducing restrictions on their shore leave. 
Every nation's prosperity depends on merchant shipping, and merchant shipping depends on skilled mariners. All of us must work together to make seagoing careers more attractive options for skilled and responsible men and women.
Rev. David Rider is Executive Director and President of the Seamen's Church Institute of N.Y. & N.J.