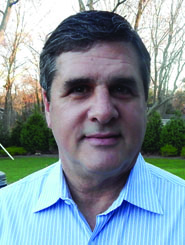 The onslaught of carrier capacity into an already underutilized market is taking its toll on freight rates, thinning carrier revenue, and weakening economic recovery for many in the international transportation segment. The creation of overcapacity in the market actually threatens the financial livelihood of those that depend on a rebound to enhance their financial outlook.
The collective capacity of so many large ships averaging 10,000 TEUs and more coming on line in a short few years has outpaced any increase in demand. That burdens an already weakened market struggling to return from economic hardship of the great recession. Even though it looks like demand will continue to increase this year, the climb back to profitability is weighed down by too much available capacity.
This year, trades will have to be creative in managing capacity coupled with fierce competition within their market segments, which will prove to be a challenging task. To improve freight rates and stop the downward slide, capacity will have to align closer with demand. Mothballing older smaller ships, more frequent dry-docking, and service consolidation onto larger vessels will help but is not the total answer. Slow-steaming, last year's attempt to deal with overcapacity, was a good improvement to reduce costs but a one-shot fix without recurring dividends. The same will occur with shifts in carrier capacity; there will be an immediate effect on stabilizing freight rates from further deterioration, but that also has a limited benefit.
The only real solution to overcapacity is a rebounding economy that will generate high growth in consumer demand and sourcing from oversees. We can only wait and hope for growth to occur quicker and stronger than expected and, in the meantime, that no additional capacity will find its way onto the market.
Joseph T. Saggese is Executive Managing Director of the North Atlantic Alliance Association.