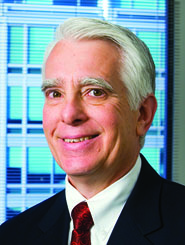 As we enter 2014, the world economy is likely to continue its modest growth pattern experienced during the past few years. The global container supply is expected to continue its growth and, according to Drewry, global container manufacturing is projected to approach 3.4 million 20-foot-equivalent units, with the world container fleet reaching a new high exceeding 36 million TEUs in 2014.
The providing of chassis in the U.S. will continue to evolve as most ocean carriers transition out of the chassis business. Chassis leasing companies, as well as other entities, will continue to expand their activities to meet transportation requirements of the marketplace.
Safety will remain a priority for the international container transport industry, as recent regulatory initiatives will help improve container weight accuracy and container cargo packing quality, which, in turn, should reduce the potential for casualties involving containers and chassis.
With the continued efforts to expand and optimize international containerized transportation systems, collaborative efforts among the many parties involved will continue to be essential to maximize the benefits and minimize the costs as equipment and systems designs are refined to meet the evolving market requirements.
Steven R. Blust is President of the Institute of International Container Lessors