Europe Infrastructure News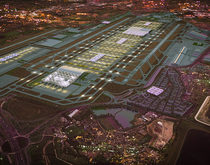 The decision ends decades of indecision that has been condemned by UK business leaders, shippers, and freight forwarders.

Work on the project is slated to begin in summer 2017 and finish up in fall 2018.
The new partnership with Summa will also focus on developing and implementing "cutting-edge" freight delivery and port processing technologies, Dubai-based DP World said.

The benefits for containerized trade have not yet been clearly spelled out in China's One Belt, One Road plan, but the scale of the initiative and the economic figures involved should make compelling reading for Asia-Europe shippers.