China Infrastructure News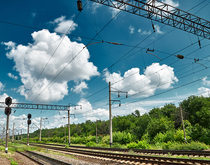 The potential impact of China's Belt and Road initiative is starting to emerge.

The Central American canal projects continue to generate questions over funding — where it will come from in the case of the proposed Nicaraguan plan, and where it is going in the Panama Canal upgrade.

A major new initiative has been launched to upgrade infrastructure and the logistics network along the Yangtze River, an undertaking that will impact almost half of the country's population.