Canada Infrastructure News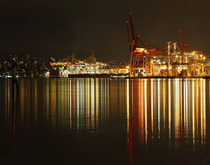 Port of Vancouver president and CEO Robin Silvester has called the government-led push "a threat."

The proposed Novaporte project at Sydney and a rival one at Melford, 200 miles across Cape Breton Island, have been trying for several years to attract investors and dispel industry skepticism about their prospects.

DP World is partnering with Canada's second-biggest public pension to create a $3.76 billion platform aimed at investing in container terminals.