Australia & Oceania Infrastructure News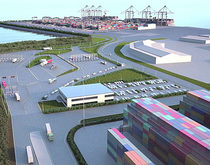 International Container Terminal Services Inc. is set to open its new Melbourne terminal in January.

The Port of Brisbane on Tuesday began work on a wide-ranging roadwork project.
The Port of Melbourne will have new owners for the next 50 years after a $7.3 billion bid was successful.