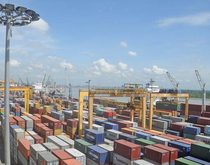 The competition to develop much-needed modern port facilities in Bangladesh has intensified.
Malaysia plans to invest millions of dollars into the transportation infrastructure supporting Port Klang in an effort to boost exports out of the country's main maritime gateway.
Indonesia's logistics and forwarding markets are on the brink of a new era — if it can secure billions dollars of investment for its antiquated and overburdened infrastructure.