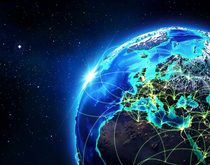 With global supply chains generating more and more data in the cloud, Appterra will help Descartes better connect customers.

A Phoenix-based provider of remote-controlled gas, nitro-powered and electric cars faced major challenges managing its expanding flow of shipments to resellers and individual online and traditional store consumers.

Starting Monday, truckers will face fines if they fail to send electronic shipment manifests to Canadian authorities before arriving at the border. Shipments could be delayed.
Descartes Systems has acquired Oz Development in a $29.5 million deal that will allow the company to extend its access to small-to-medium sizedcustomers. It's the third major acquisition for Descartes in what the Waterloo, Canada-based firm global logistics software developer has called a "breakout year."