Cass Information Systems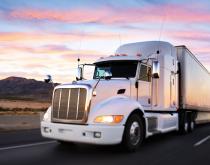 U.S. freight shipments and spending took a seasonal dip in January, but remained elevated compared with 2013 and previous years.
Avondale Partners sees higher over-the-road pricing ahead for shippers, but still expects some freight to shift from intermodal rail to truck as fuel prices and surcharges plummet, cutting into total trucking costs.
Truckload rates and intermodal pricing continued their year-over-year climb in November, spurred by stronger freight demand and port congestion.
Shipper spending rose faster than shipment volume in September, according to the Cass Freight Index, as the economy cooled a degree but U.S. freight rates remained elevated and surface transportation capacity tight amid the inland peak shipping season.