Amber Road is a provider of on-demand global trade management software and solutions. Founded in 1990 as Management Dynamics, Inc., the company changed its name to Amber Road in November 2011.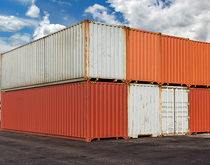 Strong trade compliance protocols and abilities are critical to success in e-commerce.
Global trade management company Amber Road adds new sourcing and manufacturing capabilities by acquiring Hong Kong-based ecVision.