UPS Supply Chain Solutions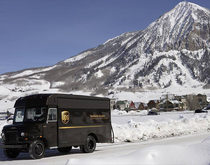 As e-commerce volumes rise, UPS is adding more capacity.

UPS partners with SAP to bring 3-D printing to more manufacturing supply chains.

UPS, one of the world's largest transportation firms, is the first major user of North America intermodal rail services to publicly weigh in on the proposed merger of Canadian Pacific and Norfolk Southern railways, saying it opposes the potential tie-up.

UPS reportedly is in talks to acquire fast-growing Coyote Logistics, as round after round of logistics acquisitions this year increase speculation about potential mergers.