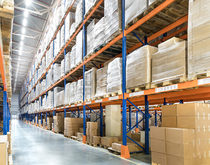 India's leading logistics service providers are optimistic that the market will rebound over the course of the year.

Tight cost controls coupled with low fuel prices helped trucking giant Transport Corporation of India post healthy results in the third fiscal quarter, according to a company filing with the Bombay Stock Exchange.
Transport Corporation of India posted a 17.4 percent jump in net profit in the first fiscal quarter, primarily on the back of strong gains from its freight division.
Logistics giant Transport Corporation of India has launched a coastal container feeder service between West India and South India, a growing route that has seen the entry of rival feeder lines in recent months.