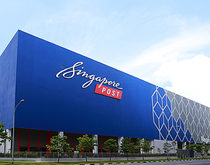 It has taken a year, but SingPost finally managed to find itself a new CEO.

Japan Post's group net loss more than doubled in the first half of the current fiscal year from a year earlier.

Half a year after acquiring Australia logistics giant Toll Holdings Ltd., Japan Post Holdings Co.'s mail and logistics unit is in a better financial position than it was at the same time a year ago, but still finds itself bleeding red ink.