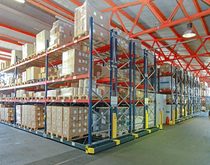 Speakers, attendees at the SMC3 JumpStart 2016 conference report inventory levels high enough to slow GDP growth, depress freight demand.

Acquiring TCG expands SMC3's less-than-truckload software portfolio from pricing to profitability management and expands the group's reach into the truckload market.

Mobility has become the latest technological catchphrase, especially in transportation, as wave after wave of t

Truckload and less-than-truckload pricing expected to rise more quickly than freight volumes, as carriers seek to counter rising operating costs and shippers look to secure capacity.