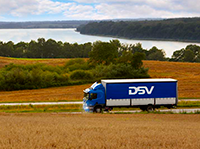 DSV operates air, land, and sea logistics services. Begun by the merger of 10 independent Danish haulers, DSV has remained true to its Nordic heritage, maintaining a headquarters in Copenhagen, Denmark, while Nordic nations account for 28 percent of their revenue, though DSV's 22,000 employees can be found in 75 countries.
DSV had revenue of $8.1 billion, coming in at No. 6 on JOC's Top 40 Global 3PLs list through acquisitions of other logistics firms. In 2013 alone, DSV acquired four different firms, in North America, South America and Europe.
These acquisitions provided growth of 1.9 percent for DSV, helping to offset a 0.7 percent drop in organic growth. DSV's gross profit declined from 2012's $1.87 billion to 2013's $1.86 billion, a decrease of only 0.5 percent despite losses tied to exchange rate fluctuation.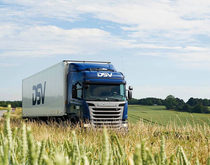 DSV's second-quarter profit rose as it "neutralized" the operating deficit of recently acquired UTi Worldwide.