C.H. Robinson Worldwide has 11,000 employees and access to more than 63,000 transporters the world over. The services it provides include freight transportation and logistics, produce sourcing, and outsource solutions.
From 2004 to 2012, the company averaged more than one acquisition per year.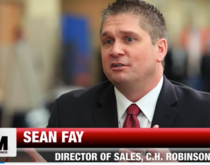 Increasing globalization brings increased complexity to the question of shipping transparency and visibility.