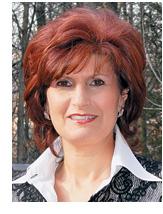 The shape of the world economy has truly become a global relationship with every country as a piece of the puzzle. The future of successful international trading, means being able to secure competitive transportation without sacrificing quality shipping services.
Regulations can add to the cost of transportation. In today's competitive marketplace, every extra dollar in expenses adds costs to one's competitiveness. Markets where regulation has been simplified allow shippers to comply with a minimal cost impact to their bottom line.
In North America, transportation providers must file some kind of published rates, tariffs or rate agreements.
The administration and compliance to the various regulations can add cost to the transportation end-user. Industry leaders have been exploring options to streamline and help minimize such costs.
The Obama administration has targeted U.S. exports as part of its global initiative. The goal is to double exports within five years to help the economy grow. Deregulation and the simplification of rates and tariffs are key to the success of our export trade expansion. The agencies responsible for promoting the growth of our trade must continue their efforts to complete this mission.
A second equally important change pending for 2013 is adding comprehensive new free trade agreements with growing trading partners. The most important issue is to assure any new free trade agreement is written to promote equal and fair rules and regulations for both partners.
Visit Briz Forwarding/ IFC International Freight Worldwide online.