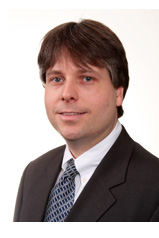 The logistics real estate market in the U.S. fought an uphill battle throughout 2012. Tenants, primarily retailers and third-party logistics providers, absorbed approximately 125 million square feet of space, 35 percent less than 2011. Yet demand has been positive for 10 quarters, and 2013 will bring a nearly forgotten challenge for beneficial cargo owners and other users of large warehouses: a lack of quality space.
When the recession began at the end of 2007, there were 128 vacant blocks of space larger than 500,000 square feet ready for a user. That number climbed to 199 over the following six quarters, the largest count on record, before retreating to 127 blocks by December 2012.
That's one fewer block ready for occupancy today than just before one of the worst recessions in history. The supply of vacant large blocks is rarely a problem for the industrial sector, as logistics buildings take less than a year to complete, and there have always been developers ready to deliver. During the expansion years of 2005-07, more than 200 million square feet of modern space was under construction at any given time, and quarterly completions averaged 60 million square feet.
Meanwhile, new deliveries totaled less than 60 million square feet during all of 2012, and at the end of the year, only 50 million additional square feet was in progress. As a result, rents for larger spaces will to rise throughout 2013 and prospective tenants will need to plan for longer lead times as they wait for new speculative projects to come on line, or better yet, as they have space built to suit their specific needs.