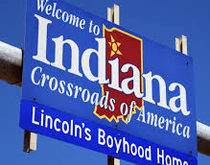 Mention Indianapolis and its famous speedway comes to mind, but so should supply chain velocity, warehousing and freight.

Warehouse capacity in the U.S. is at the tightest level "ever observed," one real estate firm says.
Industrial real estate services company Jones Lang LaSalle has snagged Walter Kemmsies, a noted economist with a focus in logistics, from infrastructure advisor Moffat & Nichol.