Switzerland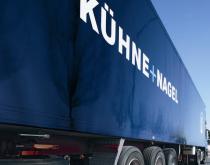 Net earnings at the world's largest ocean freight forwarder crept up in the first quarter, but revenue dipped.

This is the year the "Internet of Things" — the growing network of products, from home thermostats to industrial machinery, that connect to the Internet — moves from the back room to the show floor.
Mediterranean Shipping Co today announced the appointment of Diego Aponte, son of founder Gianluigi Aponte, as President and CEO of the world's second largest ocean carrier.
Panalpina's ocean container traffic grew three times faster than the market in the second quarter, but barely made a profit for the global freight forwarding and logistics group.