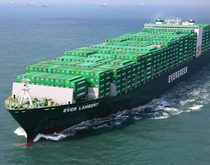 A group of Asia-based container lines are teaming up to offer new joint services on the intra-Asia trade.
Spot rates on the Asia to the Middle East and South Asia are being undermined as carriers on the trades struggle to maintain load factors to support freight rate increases, according to Drewry Container Insight.
Leading container shipping groups are under fire from a safe shipbreaking campaign group for continuing to send vessels to "sub-standard" beach demolition yards on the Indian sub-continent.