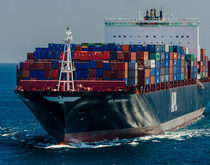 APL has expanded its China-New Zealand network as trade between the two countries almost tripled in the past decade.

Container volume through the ports of Auckland inched up 0.4 percent in its fiscal year ending June 30, while its rival Tauranga grew its traffic 12 percent, helping it close the gap between it and New Zealand's largest container gateway.

By announcing a new inland port, the Ports of Auckland fired another shot in its war with the Port of Tauranga to be New Zealand's primary container gateway. Shippers stands to gain lower costs and better connectivity no matter the victor.

Tauranga is more than half-finished with a $238 million project that will allow it to handle container ships with capacities of up 6,000 20-foot equivalent units.