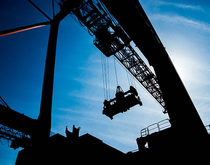 Thilawa has become an important maritime gateway for Myanmar.

Kerry Logistics Network's Singapore subsidiary has been awarded the concession to operate inland ports in Yangon and Mandalay, two major commercial cities in Myanmar.

Nippon Express Co., Japan's largest international freight forwarder, has set up its second subsidiary in Myanmar, further strengthening its footprint in the increasingly promising Southeast Asia market.