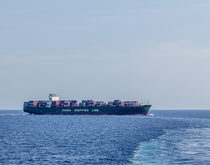 Asia-Med spot rates up as Hanjin effect helps lift the market.

Ocean carriers face an uphill struggle to push through planned general rate increases on the Far East-north Europe trade in January amid deteriorating economic conditions at both ends of the world's biggest liner route.

The launch of the 2M and 03 alliances in the New Year will boost capacity on the Far East-Mediterranean route by about 19 percent, triggering a battle for market share that could result in fresh rate reductions, according to Alphaliner.

Multiple container lines plan to attempt general rate increases in numerous trade lanes in December and January, although any gains achieved could be temporary as overcapacity and sluggish global demand continue.