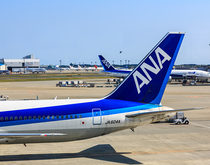 International cargo revenue at ANA Holdings, parent to All Nippon Airways, fell in the fiscal first quarter of 2016.

From the top to the bottom, here is a list of the ports that moved up in 2013, and those that are in danger of falling down — or even off — the list of the Top 50 World Container Ports.

Tiny, dirt-like egg clusters are waylaying cargo at ports in the United States, delaying thousands of containers for days at a time.