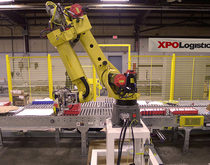 The $14.6 billion 3PL closed $716 million in new business in the quarter, including major logistics and intermodal deals.

The Italian government plans to sell up to 40 percent of the state-owned postal company Poste Italiane in an initial public offering in October.

APM Terminals has acquired the Vado Ligure Reefer Terminal alongside its Vado container port on Italy's North West coast which is due to open in 2018.