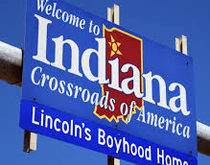 Mention Indianapolis and its famous speedway comes to mind, but so should supply chain velocity, warehousing and freight.

Total Quality Logistics is opening a third facility in South Carolina, continuing a fast-paced expansion driven by shipper demand for truckload brokerage services.

XPO Logistics landed a major contract logistics agreement with Trinity Health to operate a distribution network for the Catholic hospital and health care system.

Several accidents involving multiple vehicles, including tractor-trailers, closed two Interstate highways in Indiana, disrupting east-west traffic as bands of heavy snow moved through the area toward New York and the Northeast.