JOC Staff | Oct 24, 2012 11:42AM EDT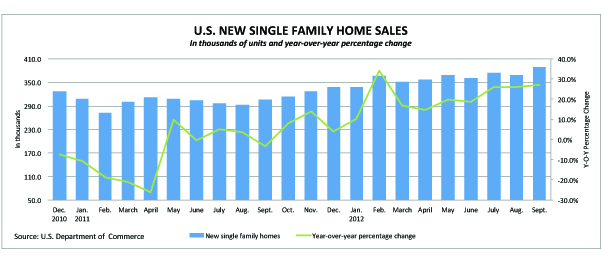 New single family home sales in September increased 5.7 percent from August to a seasonally adjusted 389,000-unit annual rate, the Department of Commerce reported, the highest level since April 2010. August sales were revised down to 368,000 units from the initial report of 373,000 units.
Single family home sales for September were up 27.1 percent year-over-year.