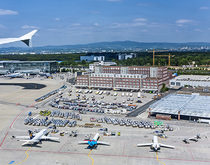 Europe's cargo airports are outperforming its ocean container ports.

Amsterdam Schiphol airport retained its ranking as Europe's third-largest air freight hub in 2015 despite posting a larger decline in traffic than fourth-ranked London Heathrow.

Amsterdam Airport Schiphol's cargo throughput edged closer to last year's tonnage in the third quarter, narrowing the deficit in the year-to-date to 1.44 percent and raising the possibility of matching record volumes in 2014.
Europe's top air cargo hubs are feeling the impact of a slowing Chinese economy and a fragile recovery in the eurozone with traffic declining, stalling or growing at a snail's pace in recent months.