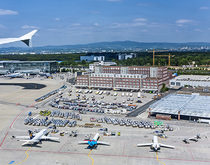 Europe's cargo airports are outperforming its ocean container ports.

Brussels airport is in lockdown for a second day following the deadly bomb attacks on Tuesday and will remain closed to all passenger flights tomorrow.

The movement of people and goods in and around Brussels ground to a halt Tuesday after a series of terror attacks rocked the Belgian capital. Brussels Airport has been shut down, all flights in and out cancelled, and public transportation throughout the city has been put on lockdown, sparking wide reports of gridlock.