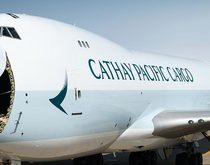 Cargo volumes have been robust out of Asia in the last two months, with carriers and airports reporting decent increases.

Another multimillion-dollar settlement was reached in the long-running antitrust class action lawsuit in the U.S. that has involved most of the world's major carriers, with Air China agreeing to pay $50 million.

Shippers seeking damages from cargo airlines accused of price-fixing have been granted class-action status, allowing hundreds of thousands of people to seek damages against the airlines.